Owner and managing director, Curtis is originally from the USA but has lived in Europe for much of the past 20 years. His passion for biking and hiking is decades old and includes numerous long-distance tours in North America, Europe and Southeast Asia. Before starting this company in 2012, he worked with the International Red Cross for many years. More importantly, that is how he met a Norwegian girl who is now his wife and together they have three young children.
The Lead Tour Guide at Viking Biking & Hiking, Josh is an expert in outdoor life and tourism in Oslo, with a master's degree in comparative outdoor living from the Norwegian Sports College and plenty of work experience in both the city's forest and islands. Much of the website, maps and brochures have been done by Josh, who is returning for his eighth season in 2021.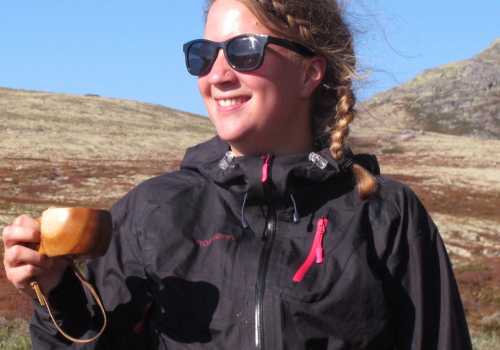 A local to the Oslo region, Bekka has extensive experience in outdoor guiding, both in Oslo and all around Scandinavia. While she holds a masters degree in Comparative Outdoor Living from the Norwegian Sports College, Bekka also has a real passion for the arts and all things creative. Since summer 2020, Bekka has been a member of the Viking Biking & Hiking Board of Directors.