From the east coast of the USA, Curtis first came to Europe in 1998 and since then has extensively biked around much of Western Europe. Before starting this company, he worked with the International Red Cross for many years. More importantly, that is how he met a Norwegian girl who is now his wife and together they have three young children.
The Lead Tour Guide at Viking Biking, Josh is an expert in outdoor life and tourism in Oslo, with a master's degree in comparative outdoor living from the Norwegian Sports College and plenty of work experience in both the city's forest and islands. Much of the website, maps and brochures have been done by Josh, who is returning for his seventh season.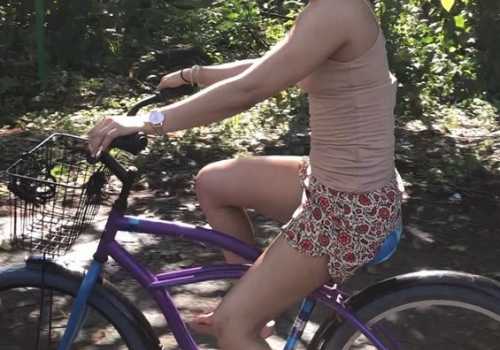 A marketing professional with a degree and extensive work experience in the field, Susana brings needed expertise to Viking Biking. But thanks to her time a few years ago working in Disney World in Florida, she has valuable tourism experience. In addition to her primary role as the Office Manager, Susana is often seen guiding bike tours with a smile.
A guide with Viking Biking since the company launched, Tuva joined the company's Board of Directors in 2017. While not on her bike, Tuva is either making bike themed jewelry for the Viking Biking souvenir shop or making the world a better place, using her master's degree in Peace & Conflict Studies.
Ready for his fifth season of guiding, Patrick is a native who lives along the Akerselva River. He can guide in perfectly fluent Norwegian and English, thanks to growing up in a bilingual household. Involved in singing, Patrick is known to break out in song during tour to share some funny or relevant song from Norway. Don't be shy to ask him to sing!
An international man of outdoor living, Shafiq has perhaps the most interesting background in the company. Raised in London with parents from Germany and Mauritius, he has worked as guide in Thailand, Canada, and of course throughout Scandinavia. Shafiq also has a master's degree in comparative outdoor living from the Norwegian Sports College in Oslo.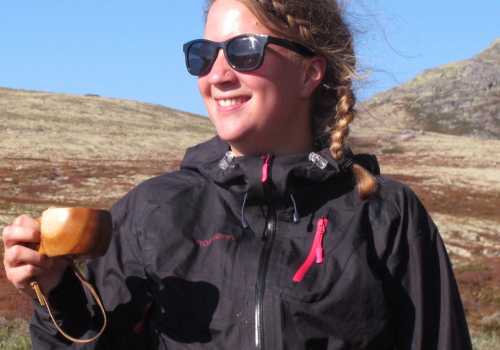 A local to the Oslo region, Bekka has extensive experience in outdoor guiding, both in Oslo and all around Scandinavia. While she holds a masters degree in Comparative Outdoor Living from the Norwegian Sports College, Bekka also has a real passion for the arts and all things creative.
Nino is a lover of the outdoors, and turned her passion into a profession. Much like Josh, Shafiq and Bekka, Nino has a master's degree in "comparative outdoor living" from the Norwegian Sports College. Her passion for nature brought her to Oslo, but love is what keeps her here as she is married to a Norwegian.
Another member of Viking Biking in Oslo for love, Romek brings a diverse background to the company. He has organised and led study tours in his native UK, tended bar around Oslo, worked in trade unions and been a sound engineer for live music in Oslo. A real jack of all trades ready to show you a bit of everything in Oslo!
If you are looking for information about the bar and microbrewery scene in Oslo, then Niamh is the guide for you! With extensive work experience and education in wine and spirits, she can lead you to the hidden gems in this city. She'll be quick to recommend a concert venue or two also, as Niamh is a musician who can play numerous instruments.
A story-teller and workshop leader by trade, Craig is tailor-made for guiding that goes beyond the basic history and delves into the stories about Norwegian culture and lifestyle. Craig is from the UK, but like many of the Viking Biking staff, he is in Oslo for love, with his Norwegian girlfriend.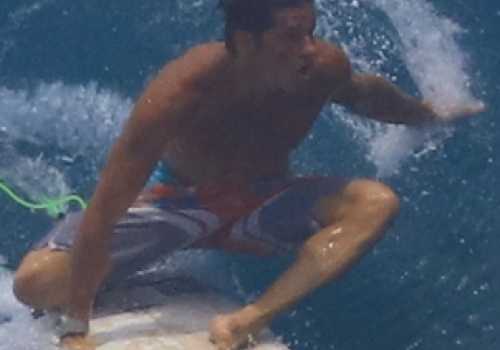 Just as likely to be seen on a surfboard as a bike, Leonardo is from Brazil but has owned his own surf shop in Spain in the past. Now in Oslo for the past couple of years to be with his young daughter, Leonardo brings his positive energy to Viking Biking every day.
A native of Italy but in Oslo due to love, Linda has extensive experience in tourism including in hotels, with Expedia and a masters degree of "Tourism Economics and Management". She supports our back-office staff but also bike guides from time-to-time too.
Marta brings 10 years of experience working in hotels and travel agencies, both in Norway and her native Poland. In addition, she studied tourism and has a real passion for the industry academically, professionally and personally. But at Viking Biking, she is probably best known as the colleague who always seems to be in a good mood!